This post brought to you by Abercrombie & Fitch. All opinions are 100% mine.
Last week I decided to overcome my fear of teenagers and looking like one when I am at least 10 years over that part of my life. Let me elaborate, I have always associated
Abercrombie & Fitch
with a younger crowd, and never thought of giving them a chance, well last week I did, and boy am I glad I did.
I wasn't sure what to expect from the jeans, I did find out that they have a wide range of sizes, for small you can either go with a 2 or a 4, I had to "size up" and go with a 4S, I was very happy to find out that they carry short, regular and long in the stores when most retailers only have regular in the store.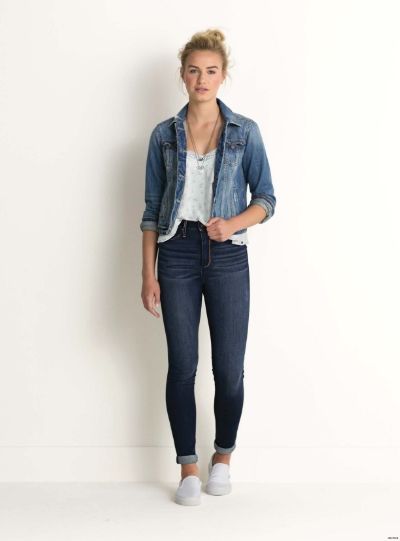 I tried a few of their fits, Boyfriend, High Waisted, Natural Waisted and Supper Skinny, in different washes that range from super dark to almost like an acid wash; besides the fact that you can get
any jeans in store for $35
(this girl loves a bargain) the thing that I loved the most, and I really mean LOOOOVE, was how soft the jeans were, they truly feel like a second skin, specially the super skinny that were my favorite, I have never worn any jean that felt like that, it doesn't hold you down, it really felt like yoga pants.
Since they are so comfortable, budget frindly and have lots of trendy jeans they are the perfect pair for this back to school season, paired with some floral tees, comfy shoes and a big backpack to carry all your essentials they are the perfect jeans. I will not be going back to school myself, but will definitely be making a trip back to the store to get a pair of super skinny jeans.
They have a fit for everyone, personally the high waisted ones are too trendy for my taste, but they look great on highschool girls (I wore my fair share in my time), but with such a variety of fits you are bound to find one that you will fall in love with.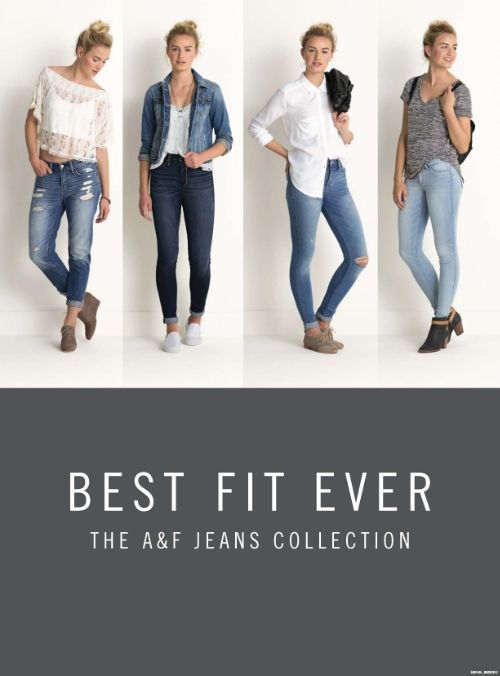 Don't forget to follow
Follow @abercrombie on Twitter
for the latest trends and deals and also
Follow @abercrombie on Instagram
and use some of their hasttags for a chance to be featured.